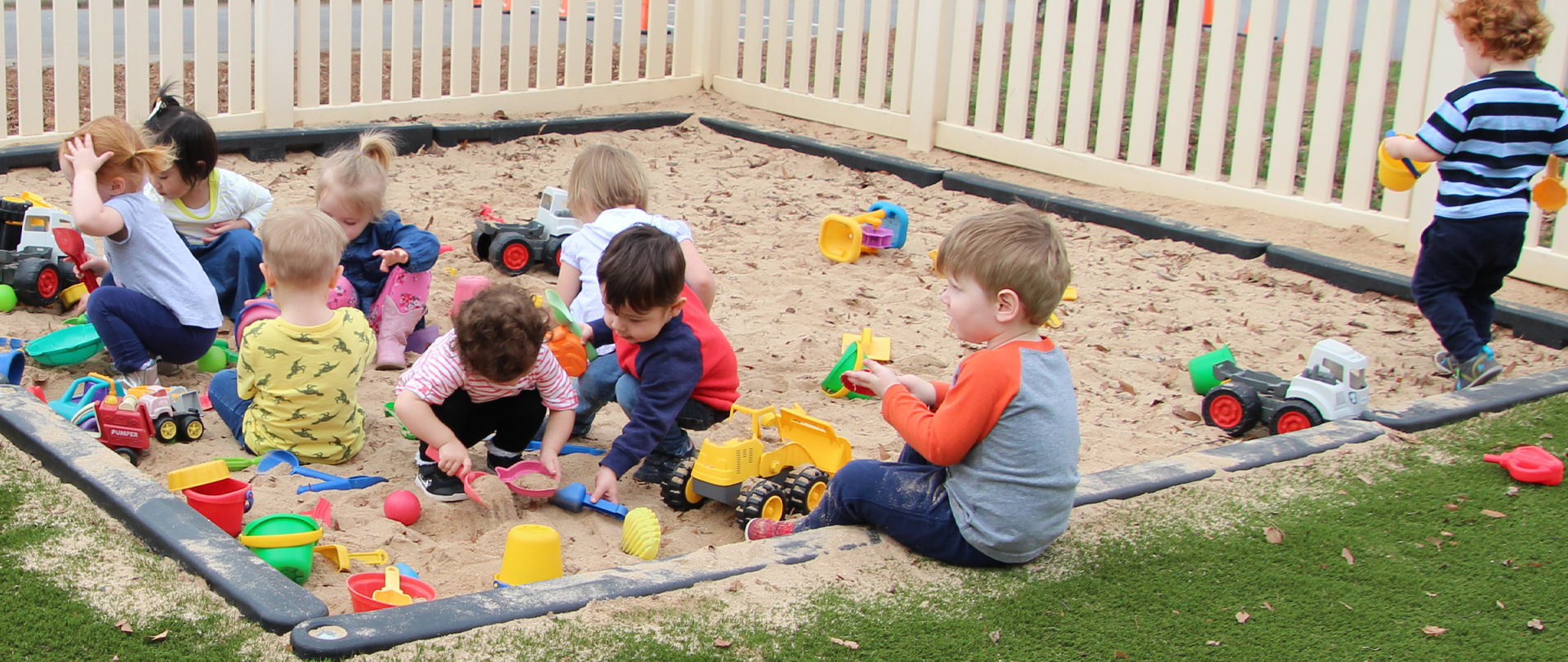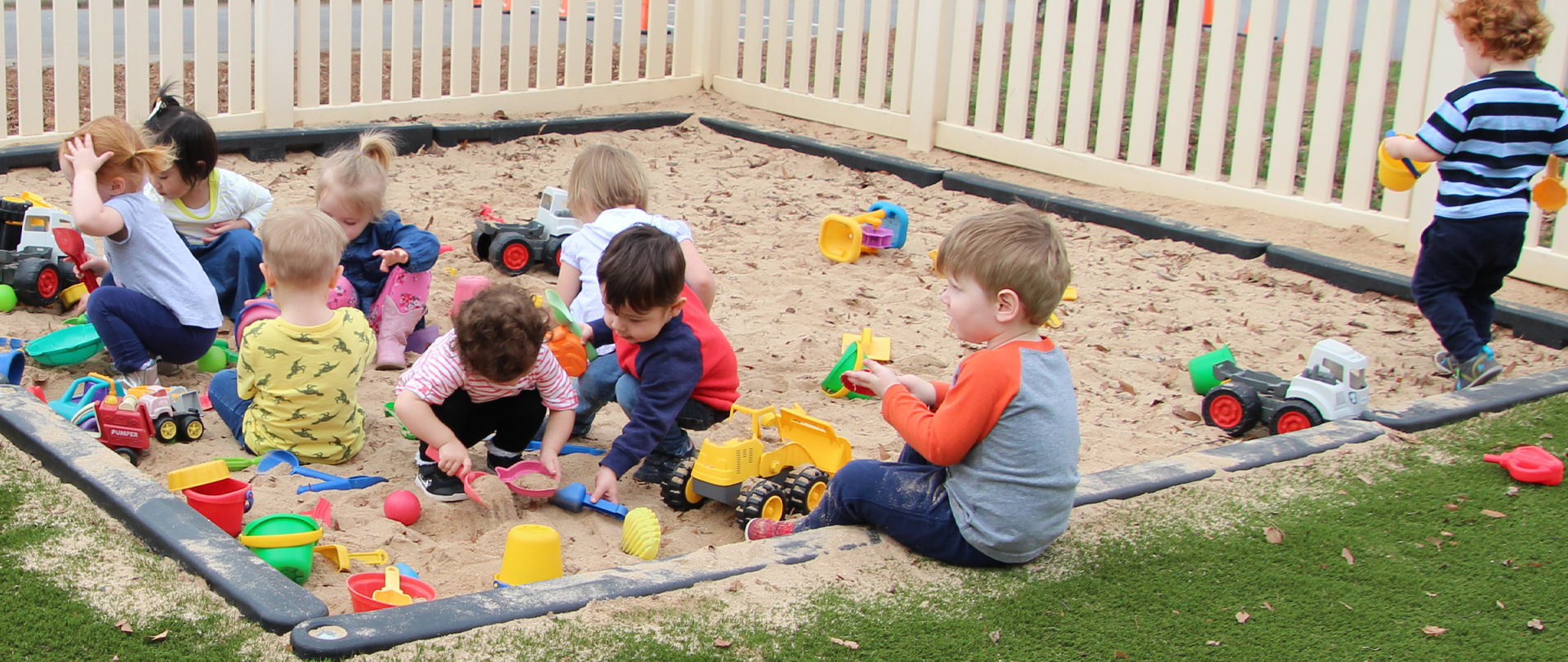 Our Full Day Preschool program for infants and toddlers is designed to nurture little ones as they grow!
Our teachers are keenly aware of the positive impact of consistent, loving attention. We make frequent eye contact as we talk, sing, read, and engage children in activities that develop speech and language. We comfort them and help them gain confidence in a caring environment where they feel emotionally safe and secure.
Providing a steady routine ensures our little ones play, eat, nap, and learn contentedly each day. In addition, our teachers are flexible and attuned to infant and toddler cues about their developmental needs as they progress throughout the year.
We offer constant support for all development areas with structured and child-directed curriculum activities to meet specific goals for fine and large motor skills, cognitive, language, social/emotional, and spiritual development.

Program Details
2023–24 Program
Hours
Days
Curriculum
Includes
Full Day (full year)
Ages 8–23 months
7:30 AM–5:30 PM
M–F
Integrated
Hot Lunch
Activities & Resources
Classrooms are equipped with age-appropriate toys, books, and learning materials for infants and toddlers. Children enjoy time outside and indoor activities in our gross motor and fitness zones as they grow.
Parent Communication
We provide reports and information daily. This confidential communication includes the details of your child's day. We treasure the close, personal relationships this communication allows us to build with our families.