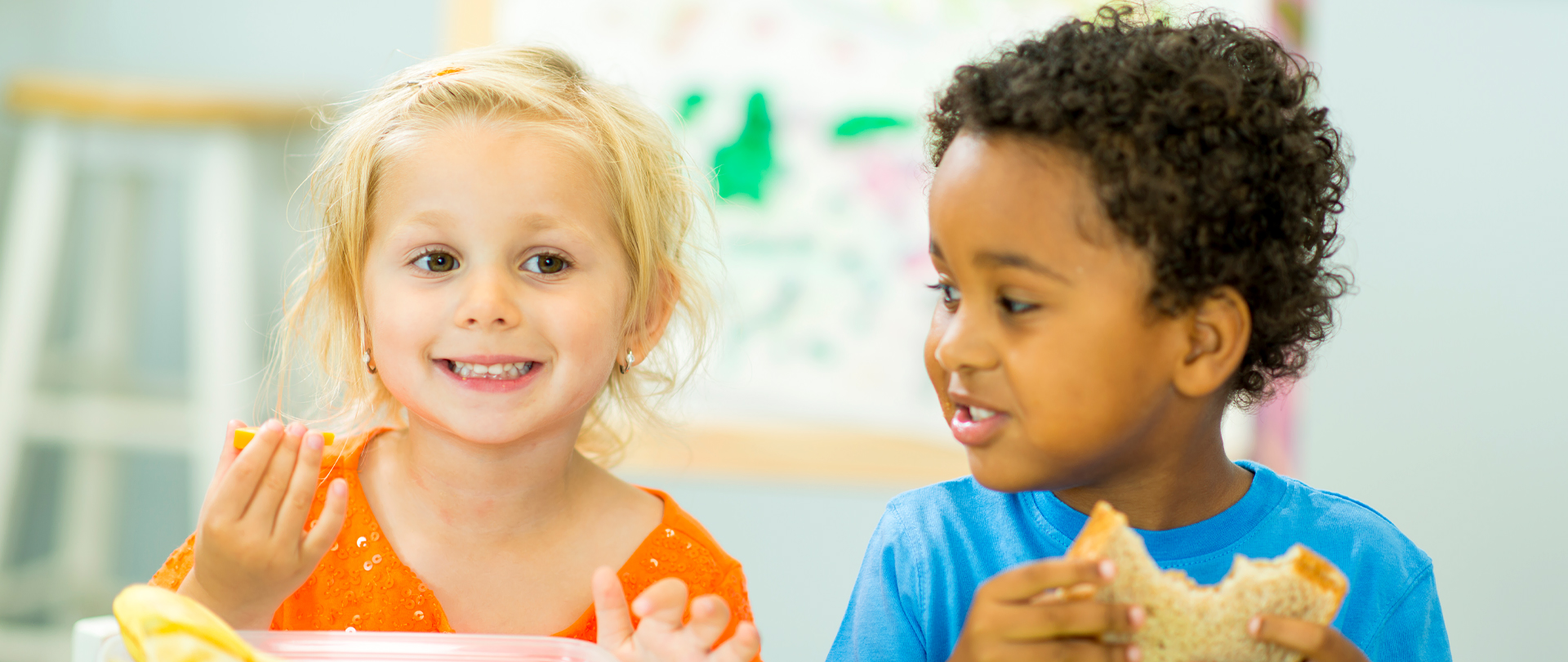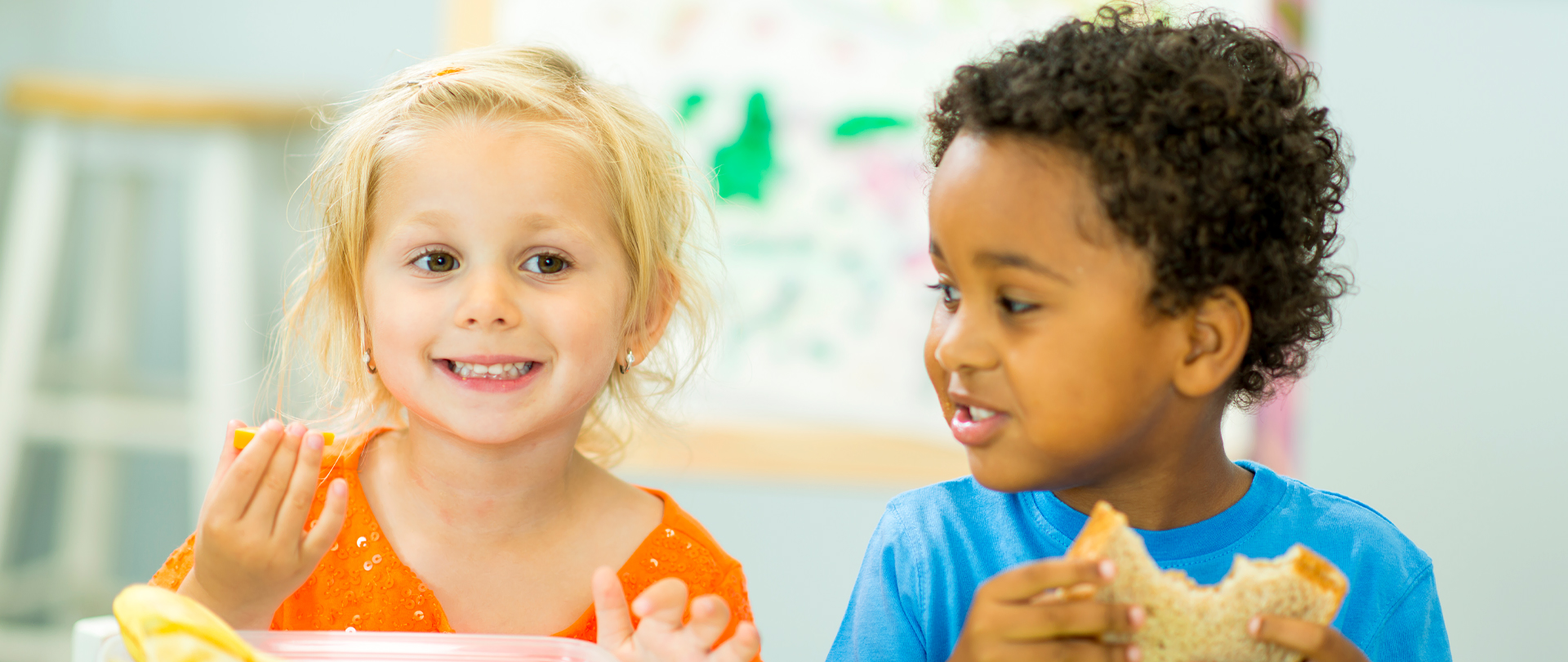 Children in our Full Day Preschool and TK programs receive lunch and two snacks every day.
Children in our Half Day Preschool programs bring their lunch from home each day.
---
Find out what's on the CCDC menu!
---
Full Day Hot Lunches: We offer well-balanced choices of meat/proteins, vegetables, fresh fruits, starch side dishes, whole-grain bread, enriched or fortified cereals, and organic whole milk.
Full Day Snacks: We provide snacks that are low in sugar and 100% fruit juices.
Selection & Variety: Menus are rotated to introduce a variety of options while keeping a selection of familiar items that children eat well.
If your child does not tolerate the organic 2% cow's milk we serve, you may bring nutritionally equivalent soy milk, kefir milk, or Lactaid®.
We are nut-free to avoid any allergy concerns.
+

CCDC is a Nut-Free Center
Keeping all children allergy safe

Calvary Child Development Center is a peanut and tree nut-free center.

Some children are allergic to peanuts/tree nuts and could experience life-threatening allergic reactions in the presence of these allergens. Because those at risk cannot yet self-advocate or read packaging, no foods that contain peanuts or tree nuts are allowed in the Center. This includes coconut milk and almond milk.

Please read all labels carefully to be certain the products are nut-free before bringing them into the classroom. Consult the Safe Snack Guide online for ideas and snack options that are free of peanuts and tree nuts at snacksafely.com/safe-snack-guide.