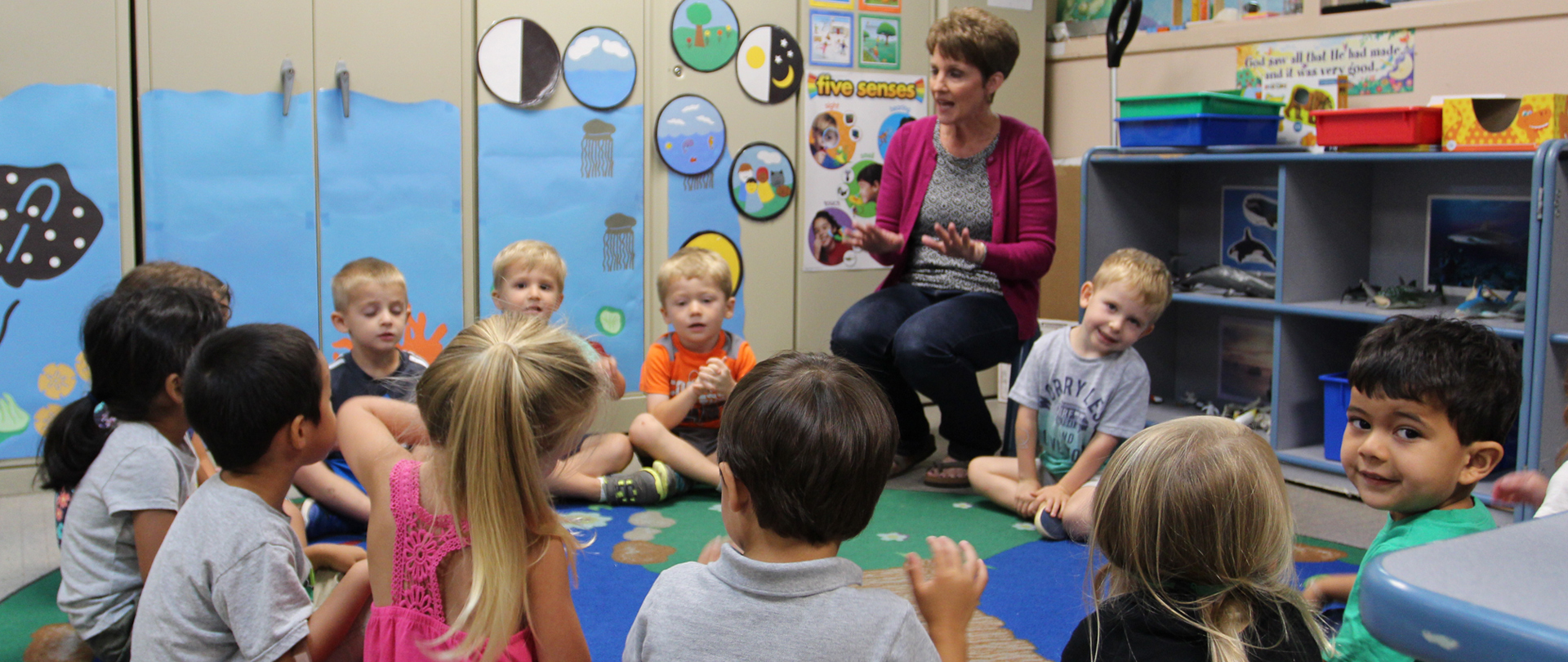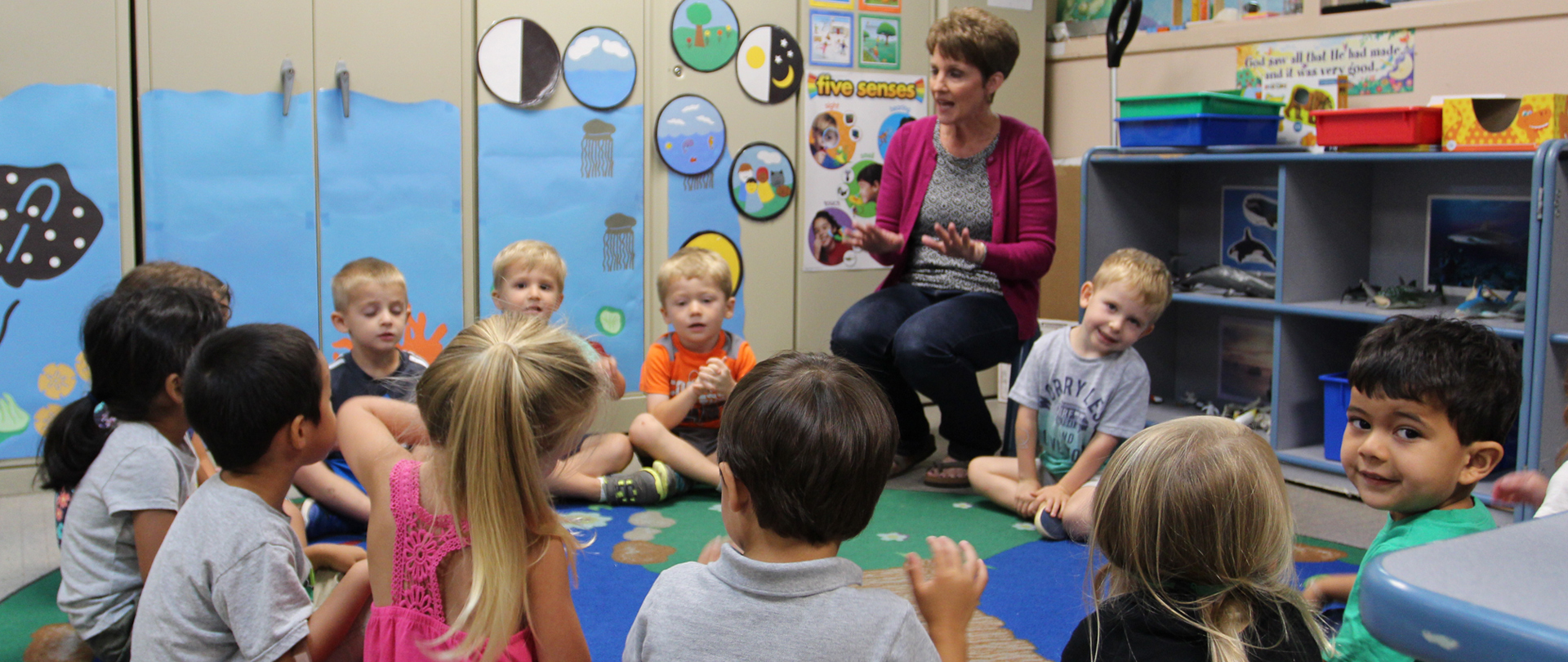 The Calvary Child Development Center staff is passionate about educating and nurturing young children. Our teachers have a sense of calling and passion for serving the Lord by serving families.
Our employees are focused on providing the highest quality daycare and preschool programs in a caring, safe, Christian environment where learning is optimized for each child and where teachers share knowledge based upon a foundation of Christian principles in accordance with the Calvary Church Articles of Faith, Mission and Purpose, and Philosophy of Ministry. Our goal is to lead children to be authentic followers of Jesus Christ.
Our Coordinators, Lead Teachers, Assistant Teachers, and Support Staff work together to accomplish intellectual, physical, emotional, and social learning goals and execute the age-appropriate curriculum plan at CCDC. We work in close partnership with parents to encourage the highest growth and development for every child!
---
General Educational Requirements — for most educator positions
AA/BS in Early Childhood Education
Minimum of 2–5 years experience working in a classroom
Excellent verbal and written communications skills, including proficiency in Microsoft Word and Excel
Additional Qualifications
COVID-19 vaccine is required.
Must be able to lift to 50 pounds.
Be able to assume low positions for visual and physical contact with children.
Must be able to sustain a high level of energy for indoor and outdoor activities.
Must be an enthusiastic and flexible team player.
Be able to bend to perform various tasks numerous times throughout the day.
Teachers of our specialized classes — Bible & Worship, Fun & Fitness, Science, and Spanish — have specific training, undergraduate degrees, and/or professional experience in their respective areas.
All CCDC staff undergo a background check (including a drug test), a reference check and must be fingerprinted before they are employed.
---
Please see our current employment opportunities listed below. If you're interested in joining our CCDC staff, please submit your resume to our Human Resources department at HR@calvarychurch.com. We look forward to meeting you!
+

Daycare Support Staff
Full-Time

Full-time with benefits / Hourly: 40 per week
Typical Schedule: 8:30 AM–5:15 PM
Year-round position
Immediate Opening
COVID-19 Vaccine Required

Educational Requirements

AA in Early Childhood Education preferred
Minimum of 1–3 years of experience working in a classroom
Excellent verbal and written communications skills

Roles & Responsibilities

Assist the Lead or Assistant Teacher in creating a pleasant and inviting classroom atmosphere.

Provide support for the Lead or Assistant Teacher as needed/directed.

Maintain a clean, neat, and organized classroom.

Perform administrative duties to support the Lead or Assistant Teacher.

Assist with delivering supplies and lunches.

Follow all updated health and sanitation procedures.

Be prepared to step into the Assistant Teacher role when regular staff is out sick or on vacation.

---

Please submit your resume to our Human Resources department at ccdchr@calvarycdc.com.