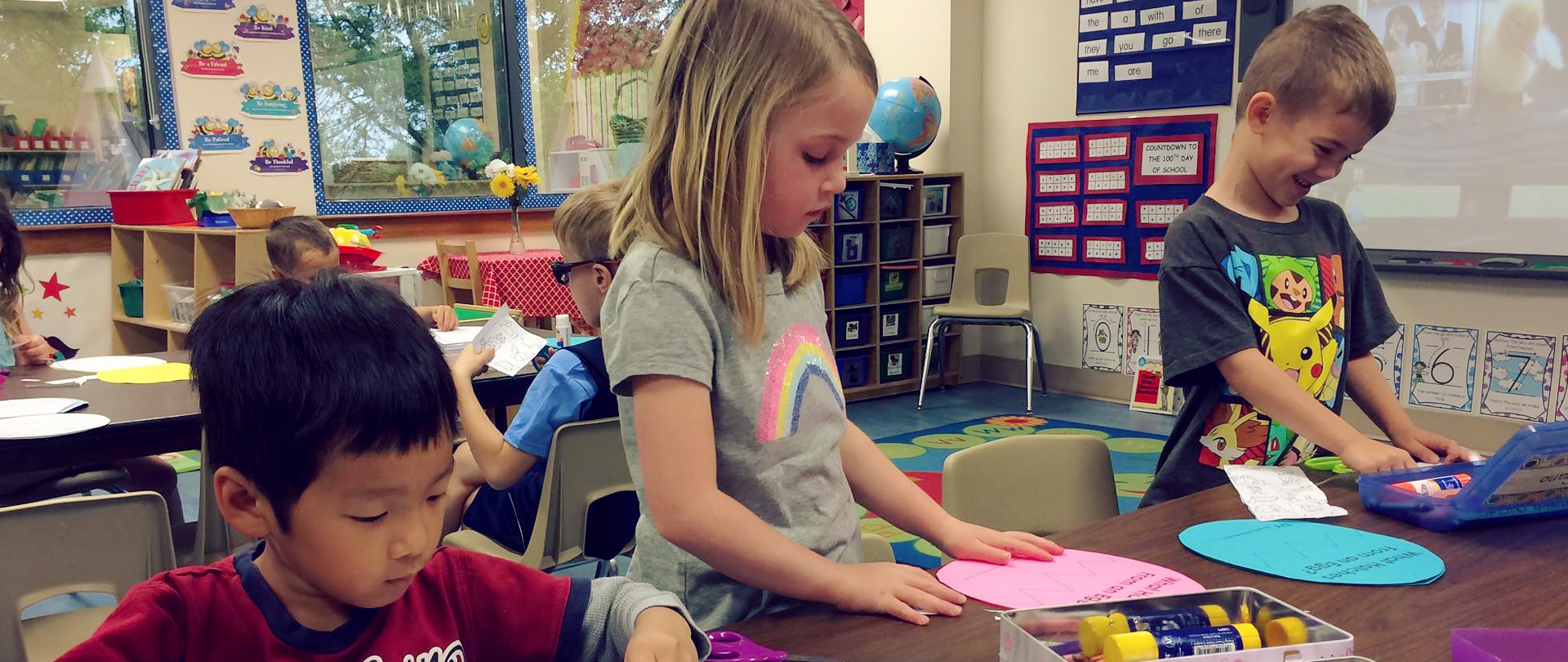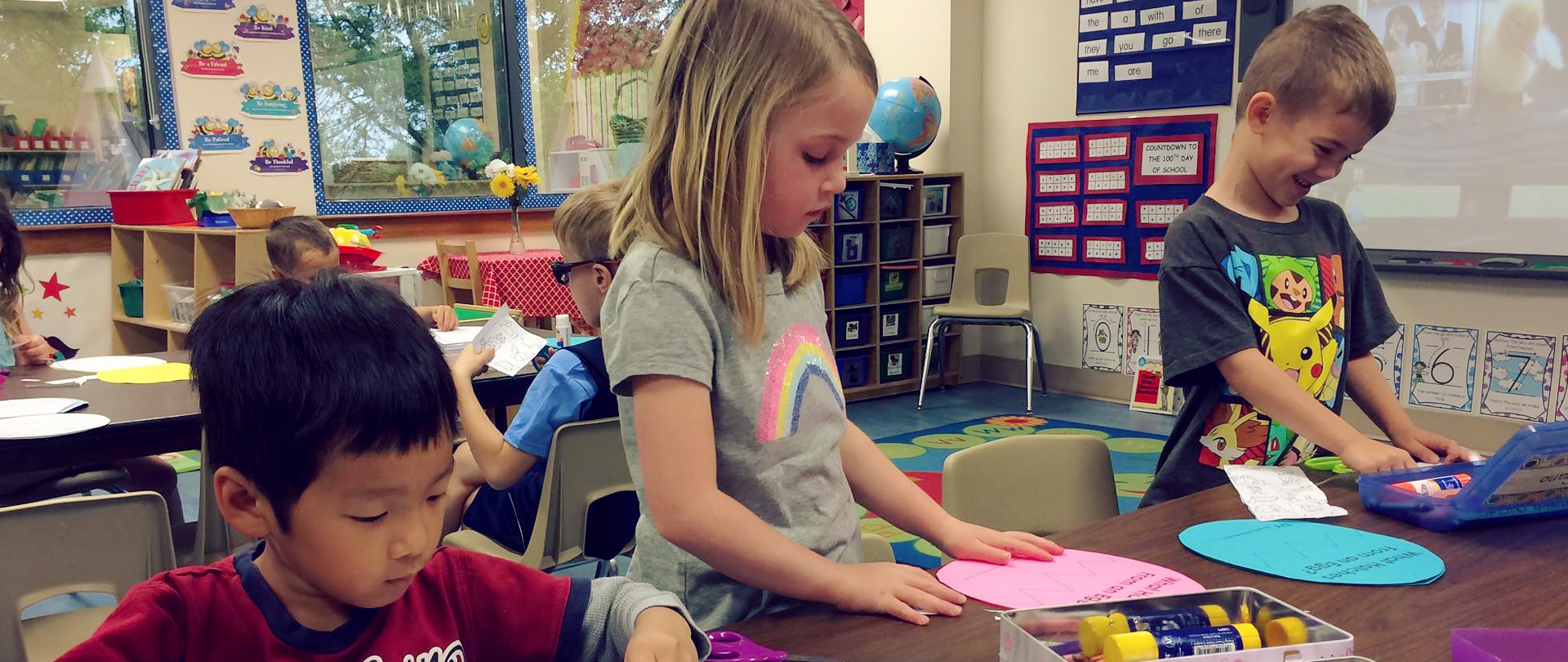 Transitional Kindergarten
Transitional Kindergarten is an excellent program for children who have completed a 4-year-old program and need another year to develop physically, socially, or academically before entering Kindergarten.
We believe in offering a calm, nurturing environment to give children the time they need to absorb and express ideas and feelings, learn more about friendships, assert independence, and examine the world around them. This allows the children to become more confident about future success in school and develop positive self-esteem.

The TK program has a comprehensive, integrated curriculum that meets the needs of the 5-year-old child at a pace that has been adapted to best suit their abilities. As children acquire skills, they advance at their own pace to the next level. Read more about our integrated curriculum.
We have specialized subject classes throughout the week to round out our program, including Science, Bible & Worship, and Fun & Fitness. In January, we hold parent-teacher conferences to show you your child's progress in our program.
---
Program Options
| | | | | |
| --- | --- | --- | --- | --- |
| Program | Daily Duration | Days Per Week | Curriculum | Included/Opt |
| Daycare TK | 8 AM–5 PM | M–F | Integrated | Hot lunch included |
| Half-day TK | 8 AM–1 PM | M–F | Integrated | Hot lunch included |

At CCDC, we approach all programs to support the highest level of your child's overall growth and development. Therefore, all programs utilize a structured schedule with our rich integrated curriculum, including specialized subject classes.