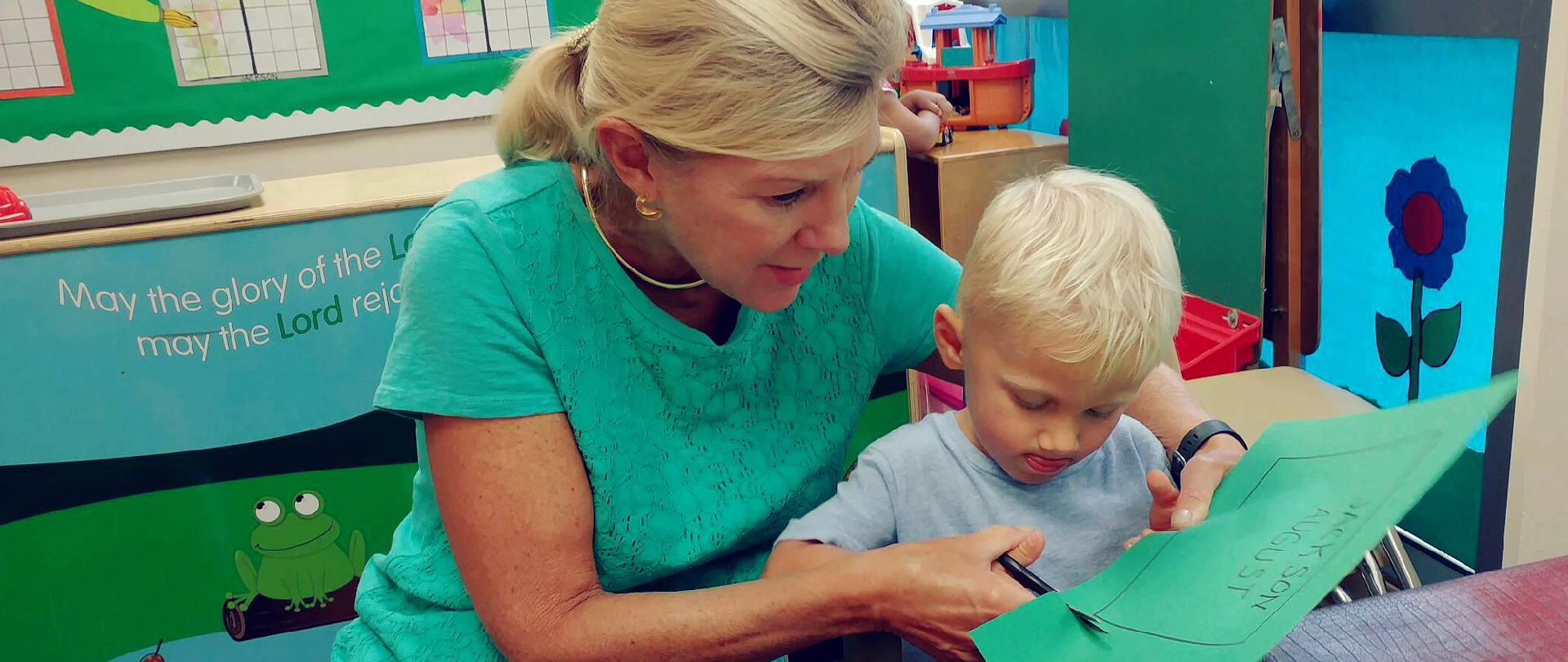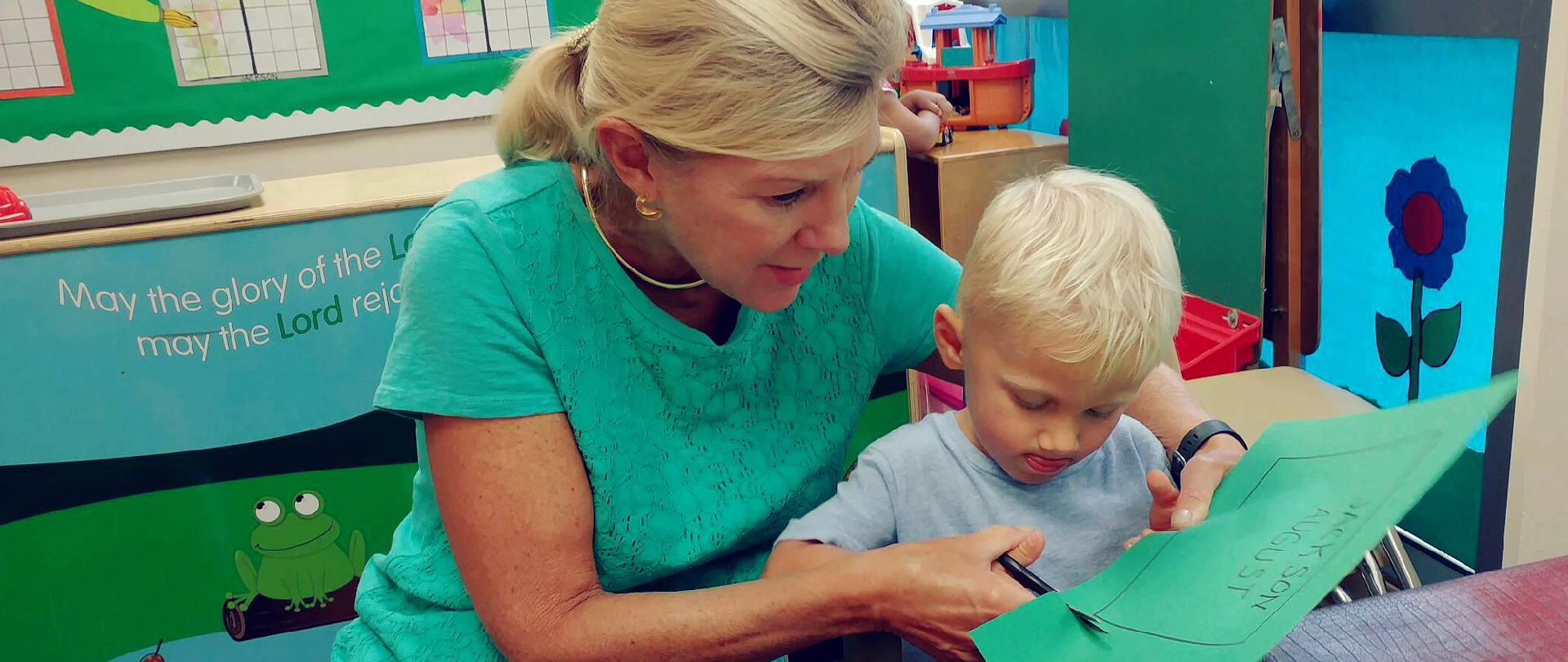 As a staff, our CCDC teachers and administrators are personally invested in the spiritual, academic, physical, social, and emotional growth and development of your child. Our goal is to educate, serve, and lead children as authentic followers of Christ.
We realize every interaction is an opportunity, and we are committed to daily helping each child:
Develop a positive self-image, secure in the knowledge that he/she is loved by God and that He has a plan for his/her life
Develop language skills to express thoughts and feelings
Develop learning skills and to grow in knowledge and understanding
Develop social skills to successfully work and play with other children and adults
Develop physical skills as they grow and develop through every age and stage
We love what we do, and it shows in the lives of our CCDC children and in our active, ongoing partnership with parents.
+

Meet Lori Koppelmann
CCDC Director

Lori Koppelmann

CCDC Director

704.341.5374

lkoppelmann@calvarycdc.com

Lori's calling is to use her gifts to serve God by working with the staff, parents, and children of Calvary Child Development Center.

Lori was raised in a Catholic home and was saved as a freshman in college. She is originally from Chicago and has been married for 21 years to her loving husband, Ron. Lori and Ron have been active members of Calvary since 2013. They have two daughters, Caleigh and Scout. Both girls are attending college in North Carolina.

Lori has had a diverse and fascinating work life. She has owned and operated her own business, managed a call center for AT&T, and worked as the Director of the Main Street program in Wisconsin. She fully realized her love of working with children when she became a teacher of 4 year-olds in Chicago, IL. Her husband's position brought them to Charlotte in 2011 and Lori has worked at Calvary Child Development Center ever since. She has worked as a Lead Teacher, Coordinator, Scheduling Manager, Staff Manager, Interim Director, and now, Director, Education and Development.

+

Meet Laura Schlesing
Communications & Compliance Manager

Meet Laura Schlesing
Communications & Compliance Manager

704.341.5447


Laura believes in the vision and mission of Calvary Church. Her goal is to share Calvary's Christ-centered focus with the children and families of Calvary Child Development Center, providing a sound and professionally-operated facility as we care for and support our students.


Laura was raised in a Catholic home and became a Christian her freshman year in college. She has been married 14 years to her loving husband, Daniel. They have three boys, Ryan, William, and Matthew.

Laura and her family have been members of Calvary Church for over 10 years. As a former banker in Wealth Management and Compliance, she was called to Children's Ministry in late 2014 as the Nursery Coordinator for Calvary. It has been Laura's joy to serve the youngest members of our church family and teach them to love and serve the Lord.

| | | |
| --- | --- | --- |
| + | | |

Lead Teachers at Calvary CDC must have their North Carolina State Credentials, a minimum of two years experience working in the field of early childhood education, and a high school diploma or equivalent experience.

Teachers of our specialized classes — Bible & Worship, Fun-N-Fitness, Music and Movement (Drama), Science, and Spanish — have specific training, undergraduates degrees, and/or professional experience in their respective areas.

All CCDC staff members undergo a background check (including a drug test), a reference check, and must be fingerprinted before they are hired.