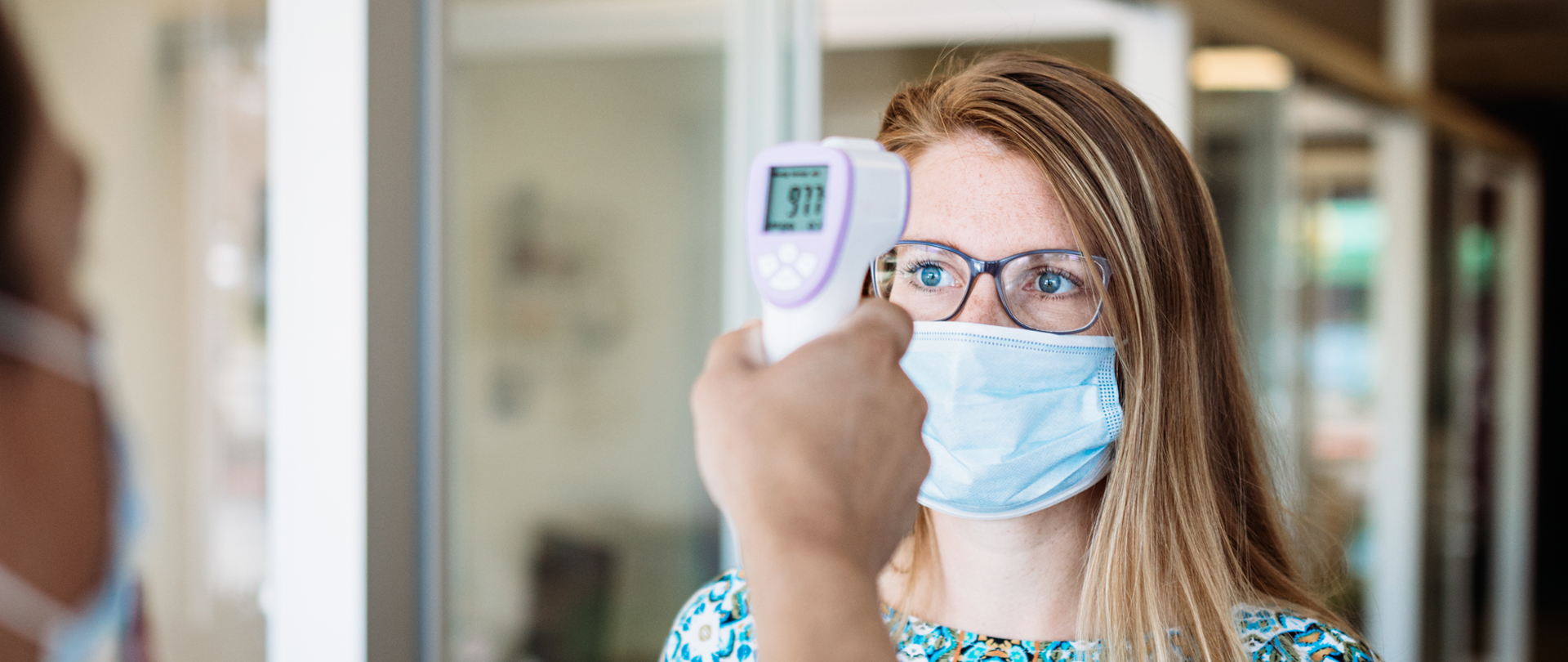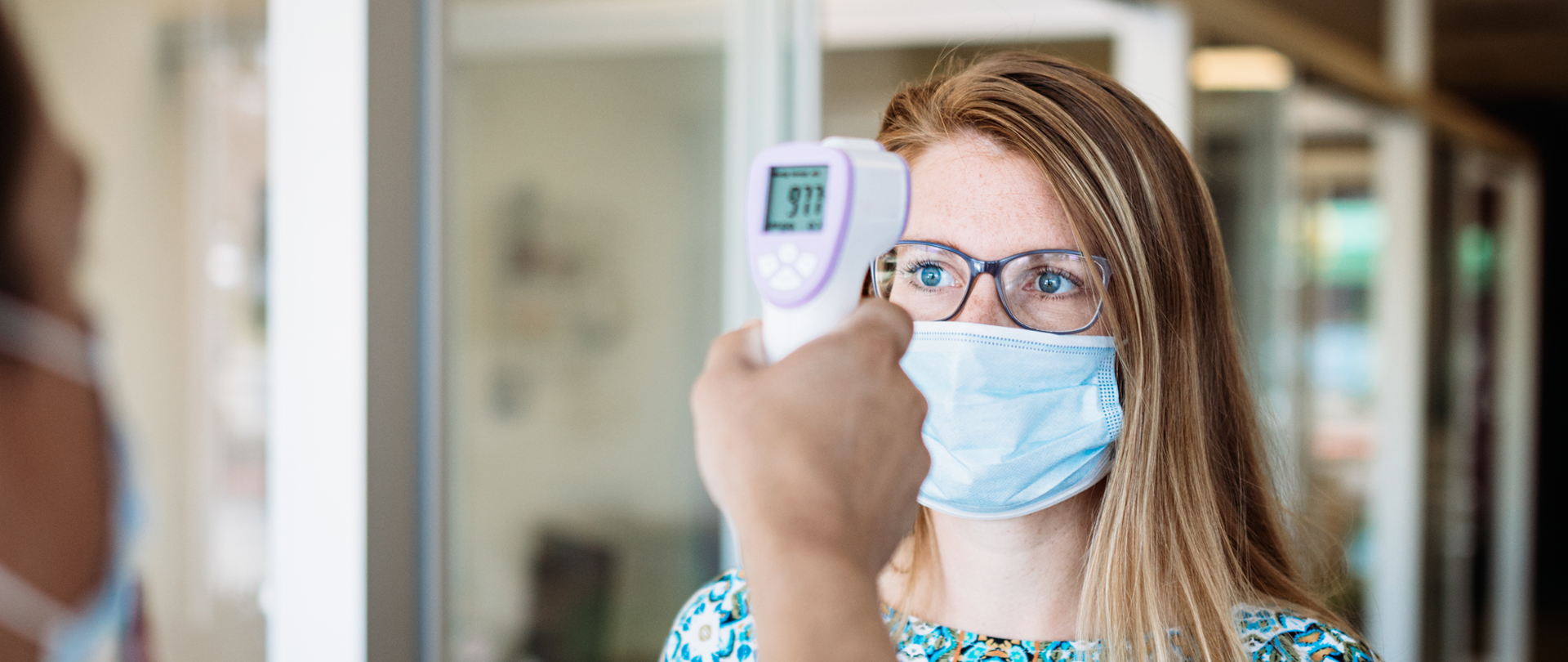 Daily Screening
at Drop-off and Pick-up
Please follow our daily screening process for drop-off and pick-up to keep everyone at CCDC safe and healthy! Be sure to observe the 6-feet social distancing rule while you wait and throughout the building. Thank you!
MORNING DROP-OFF
The Calvary Life Center (CLC) Athletic Entrance doors open at 8:00 AM for drop-off screening for DAYCARE only.
Adults and children over 5 years of age, must wear a mask in our parking lot and throughout the Calvary facility.
Only one caregiver should drop-off and pick-up each day.
NEW — We use Test Alerts, a website that streamlines the health screening survey process before you enter our facility. Get Test Alerts details HERE.
In the CLC, our staff will check your Test Alerts survey results and do temperature checks to ensure you and your child do not have a fever (100.4) or other COVID-19 symptoms.
Drop-off screening in the CLC closes at 8:45 AM. If you arrive after 8:45 AM, come to the main CCDC entrance for screening.
AFTERNOON PICK-UP
Preschool pick-up screening is open 1:00 PM – 1:10 PM in the CLC, following the same procedure as morning drop-off.
Daycare pick-up screening is open 4:00–5:00 PM in the CLC, following the same procedure as morning drop-off.
After 5:00 PM, come to the main CCDC entrance for screening.
---
If anyone in the household has any cold symptoms, cough, congestion, fever or awaiting a test result, please do not come to the center. Please contact the Main CCDC Office to speak to an administrator.
If you, your child, or someone in your household has been exposed or diagnosed with COVID-19, immediately alert our school nurse at nurse@calvarycdc.com and follow all CDC (Centers for Disease Control) recommendations. Thank you!
+

How to use Test Alerts
for daily health screening
Takes 10 seconds on your phone!

Calvary Child Development Center uses Test Alerts, a website that streamlines our daily health screening survey at drop-off and pick-up.

About the survey

The survey is done on your own phone.
It takes about 10 seconds to complete each day before you enter the CCDC.
The result is displayed on your phone to show to our staff.

How will it work?

Enter our survey code to begin: C1B4C0

Answer the four questions honestly FOR YOUR HOUSEHOLD (this includes your child and everyone who lives in your home).

If you receive a GREEN CHECK

Please proceed into the CLC to show the dated results screen to our staff.
Continue to the temperature check station.
Receive your wristband to enter the Center.
Take your child to his/her classroom.

If you receive a RED FLAG result

Please do NOT come into the CCDC.
Contact our staff nurse to report your child's absence at nurse@calvarycdc.com.
Call the CCDC Main Office at 704.341.5361 with any questions.
Contact your healthcare provider, if necessary.

When does this start?

We'll begin using the survey on Monday, September 14.

Tips for use

Register to set up your profile and remain logged-in for easy daily access.
Bookmark Testalerts.com on your phone.
You may scan the QR code on the sign at the CLC entrance to access the survey.

---

Thank you for answering all survey questions honestly and doing your part to keep the Calvary Child Development Center safe for all our kids, families, and staff!

If you have any questions, please email us at info@calvarycdc.com.