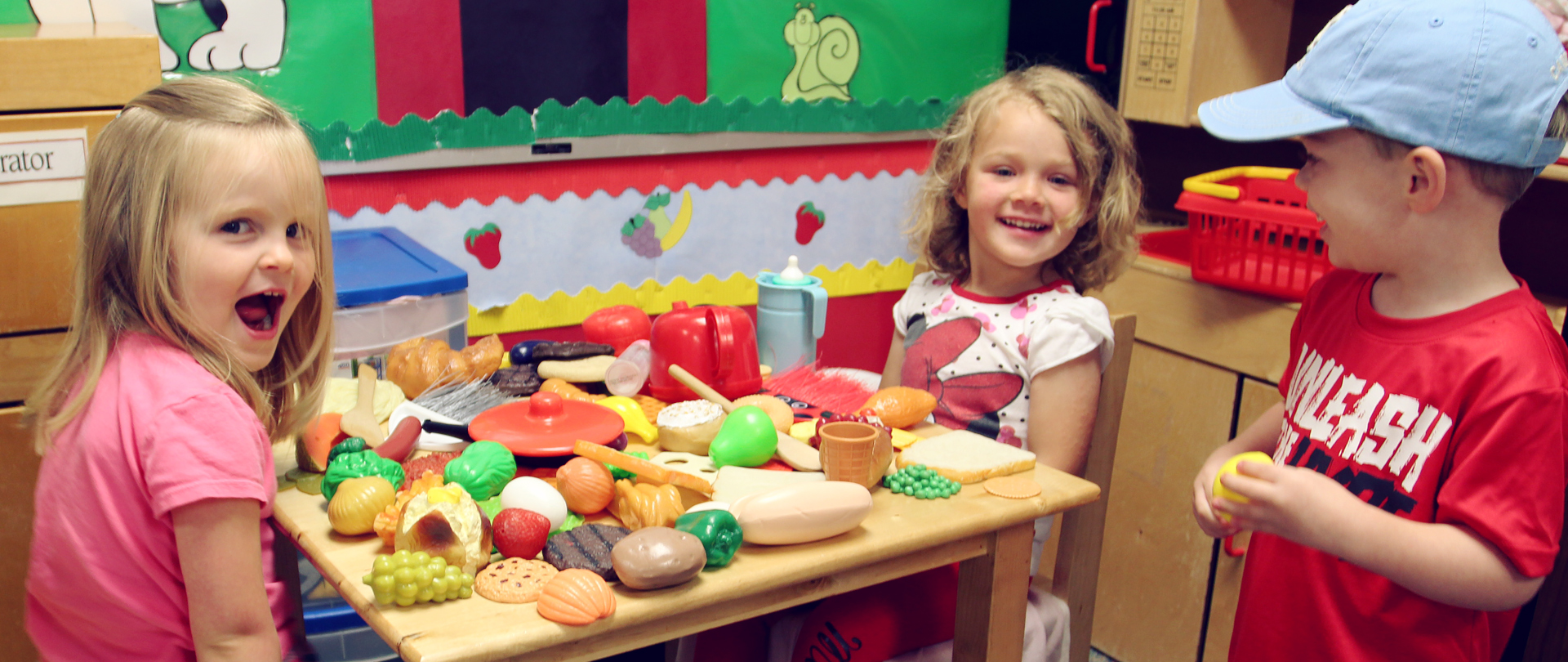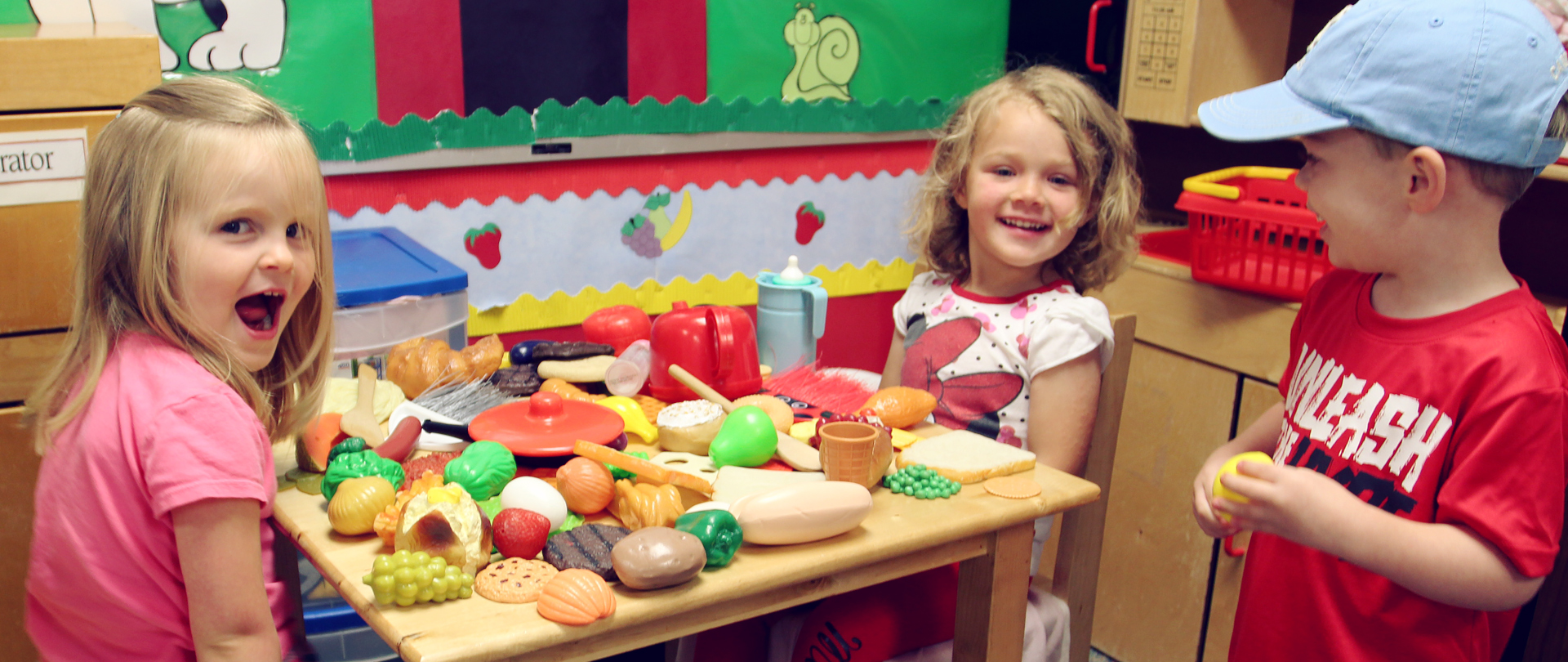 For our (hot) lunches: We offer well-balanced choices of meat/proteins, vegetables, fresh fruits, starch side dishes, whole grain breads, enriched or fortified cereals, and organic whole milk.
For daycare snacks: We provide a daily snack that is low in sugar and 100% fruit juices.
Selection & variety: Foods are rotated to introduce a variety of options while keeping a selection of familiar items that children eat well.
We are nut-free to avoid any allergy concerns.