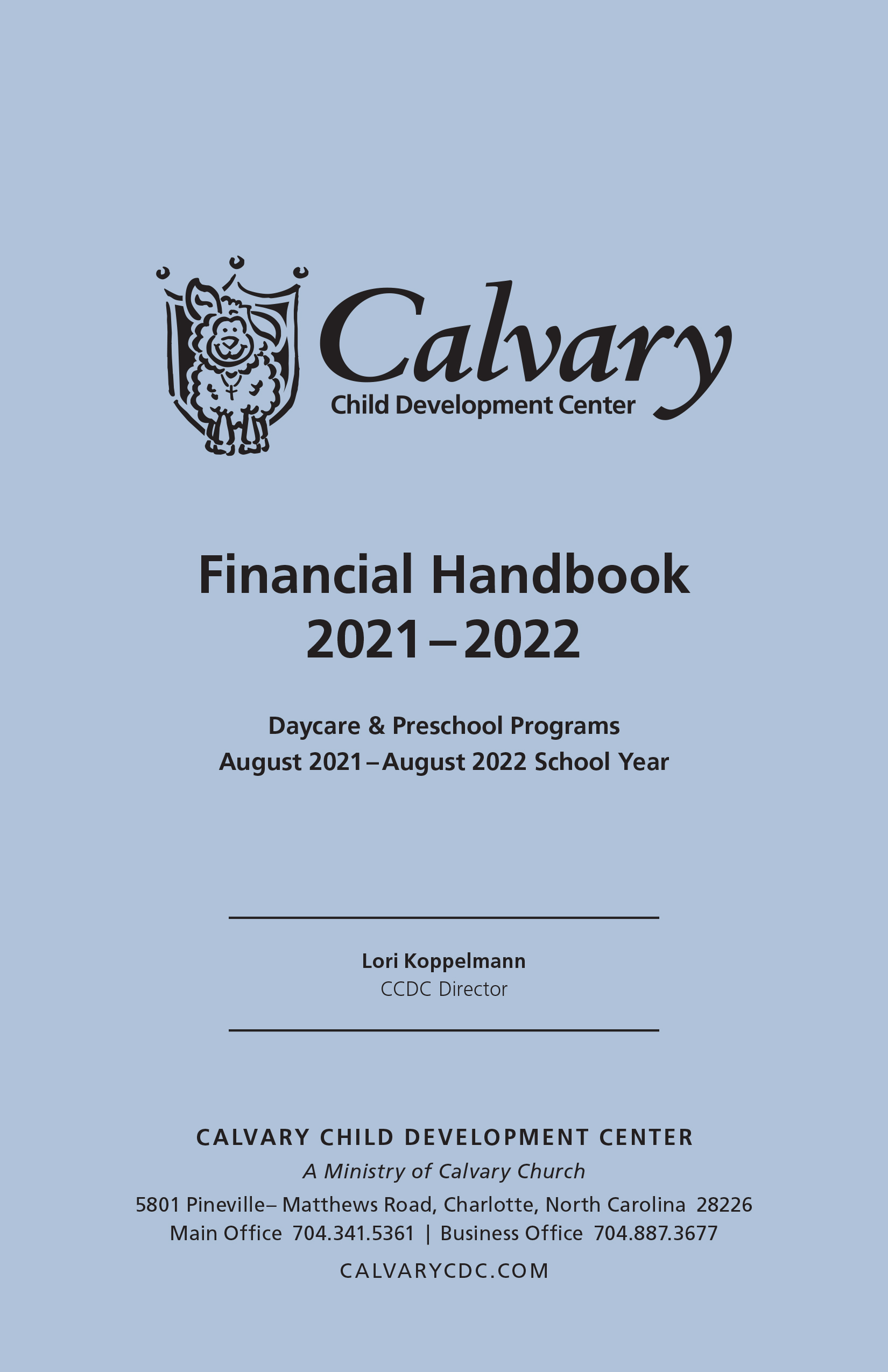 Tuition & Fees

The CCDC Financial Handbook outlines the Daycare and Preschool programs we offer, our tuition and fees, as well as all related financial policies, procedures, and requirements for the Calvary Child Development Center. Updated 8/11/2021
Carefully read and understand all the financial requirements before enrolling in our program. Our staff is available to assist you with any questions at info@calvarycdc.com and 704.341.5361.
There are no tuition discounts for siblings.
---
Enrollment Fee

All students are required to pay an annual Enrollment Fee during the enrollment process. This fee is separate from tuition and is non-refundable.
$275 — 1st child in the family
$225 — 2nd child in the family
$75 — 3rd child in the family